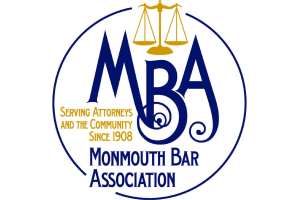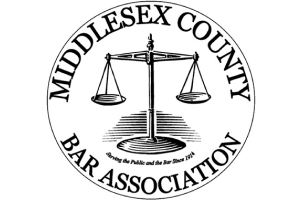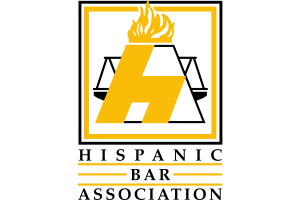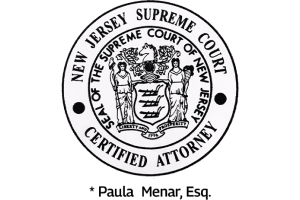 What Are the Divorce and Dissolution of Civil Unions Cause of Actions Available in NJ?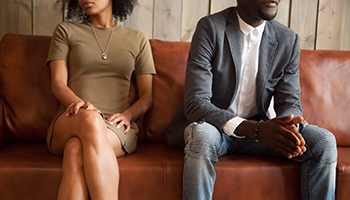 In New Jersey we have two no-fault causes of action. All other causes of action require facts that place the blame for the failure of the marriage, civil union or domestic partnership.
Eighteen Month Separation: N.J.S. 2A:34-2(d). Parties have "lived separate and apart in different habitations for a period of at least 18 or more consecutive months and there is no reasonable prospect of reconciliation; provided, further that after the 18-month period there shall be a presumption that there is no reasonable prospect of reconciliation". Note that sharing the same home, but sleeping in separate bedrooms, does not satisfy the statute. DiRienzo v. DiRienzo, 119 N.J. Super. 192 (Ch. Div. 1972). However, if the parties maintain separate apartments in the same building for at least the 18 months preceding the filing, this does satisfy the statute. Ballard v. Ballard, 124 N.J. Super. 462 (Ch. Div. 1973). Beware that reconciliations or attempts at reconciliation, even if they are short lasting, can upset the 18 months required period of separation, but the courts are less clear on this, therefore, pay careful attention to the facts. Some of the cases that address the effects of reconciliations are Dunston v. Dunston, 124 N.J. Super. 214 (Ch. Div. 1973), Brittner v. Brittnerm, 124 NJ Super 259 (Ch. Div. 1973), Antonucci v. Antonucci, 124 NJ Super 544 (Ch. Div. 1973), Ellam v. Ellam, 132 NJ Super 358 (Ch. Div. 1975).
Irreconcilable Differences: N.J.S. 2A:34-2(i). Since this cause of action was instituted in New Jersey in 2007, it has no doubt become the most utilized cause of action in dissolution matters.
"irreconcilable differences which have caused the breakdown of the marriage for a period of six months and which make it appear that the marriage should be dissolved and that there is no reasonable prospect of reconciliation." N.J.S. 2A:34(i). Note that, although, the legislature apparently left out Irreconcilable Differences as a cause of action available for the dissolution of a Civil Union in N.J.S. 2A:34-2.1, the court has held that Irreconcilable Differences apply to the dissolution of Civil Unions, Groh v. Groh, 439 N.J. Super. 186 (Ch. Div. 2014).
Adultery: N.J.S. 2A:34-2(a). Note that a cause of action for adultery is the most complex of the causes of action available in New Jersey as it requires notice to corespondent in accordance to R.5:4-2(b). Notice to the corespondent must be made via regular and certified mail, return receipt requested. The corespondent then has the right to intervene in accordance with R.4:33.
Desertion: N.J.S. 2A:34-2(b) "Willful and continued desertion for the term of 12 or more months, which may be established by satisfactory proof that the parties have ceased to cohabit as man and wife".
Extreme Cruelty: N.J.S. 2A:34-2(c) "is defined as including any physical or mental cruelty which endangers the safety or health of the plaintiff or makes it improper or unreasonable to expect the plaintiff to continue to cohabit with the defendant; provided that no complaint for divorce shall be filed until after 3 months from the date of the last act of cruelty complained of in the complaint, but this provision shall not be held to apply to any counterclaim."
Habitual Drunkenness: N.J.S. 2A:34(d) "Voluntarily induced addiction or habituation to any narcotic drug as defined in the New Jersey Controlled Dangerous Substances Act, P.L.1970, c.226 or habitual drunkenness for a period of 12 or more consecutive months subsequent to marriage and next preceding the filing of the complaint." Habitual drunkenness has been defined as the "fixed, frequent, irresistible or regular habit of drinking alcoholic beverages in such excessive quantities as to produce drunkenness", McVey v. McVey, 119 N.J. Super. 4 (Ch. Div. 1972). Note that a period of abstention during the 12 months will not upset the cause of action. Scully v. Scully, 122 N.J. 94 (Ch. Div. 1972), Schneider v. Schneider, 142 N.J. Super. 512 (Ch. Div. 1976).
Mental Illness: N.J.S. 2A:34-2(f) "Institutionalization for mental illness for a period of 24 or more consecutive months subsequent to marriage and next preceding the filing of the complaint."
Imprisonment: N.J.S. 2A:34-2 (g) "Imprisonment of the defendant for 18 or more consecutive months after marriage, provided that where the action is not commenced until after the defendant's release, the parties have not resumed cohabitation following such imprisonment."
Deviant Sexual Conduct: N.J.S. 2A:34-2(h) "Deviant sexual conduct voluntarily performed by the defendant without the consent of the plaintiff."
Client Reviews
Contact Us Now